Join The CFX Community As A Contributor
As one of the premier educational and networking resources for Houses of Worship, our goal is to provide various opportunities for churches to get connected with industry experts.
From our annual live event, to monthly podcasts, news items, articles and case studies, we hope to provide the best ways to help churches build their ministries.
The annual Church Facilities Conference & Expo welcomes your ideas and topics October 25-26, 2022 in Dallas, TX.  We strive to bring together pastors and leaders of production and facilities to the largest house of worship event.  
Be part of this event by submitting topic ideas for:
Conference Sessions
20 Minute CFX Talks
Hands-On Training Opportunities
Workshops
Ask the Experts Moments
The CFX Podcast is a 20-minute conversation where discussions about issues facing churches today are brought to light.  What solutions can you provide to our audience of 80,000 subscribers?
CFX will record, host and market your podcast through our emails and social media posts.  The CFX Podcast can be found on all major podcast platforms.  
CFX Connections allows you to be the writer of your own content for us to distribute and publish.  
We will post your articles, case studies and industry news on our website and utilize that content in digital advertising campaigns, weekly newsletter sends and social media posts.  
Let CFX be your loudspeaker to get your message out into the house of worship community.  
What do you want to learn?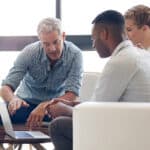 Are you a pastor, church leader or staff member wanting to learn more about leadership, facilities and production? Tell us your questions and we'll find the experts to answer them!
Email Stephanie Lippi, Conference Manager, with the topics you want to learn more about in the areas of church leadership, facilities & operations, and production technology.