The CFX looks on our expo floor showcase many of the products and services your church needs and is seeking.  You'll find many of the exhibitors on the floor including their equipment on our stages so that you can see the products in action!  We thank these partners for their gracious offering and hope you get to see the amazing work in action!
General Session Stage
The capstone events for CFX are the Keynote Addresses and Nights of Worship.  These events will highlight the day's activities, inspire you and gather us all to worship together.  This amazing production will come together with the help of these production partners and equipment donors.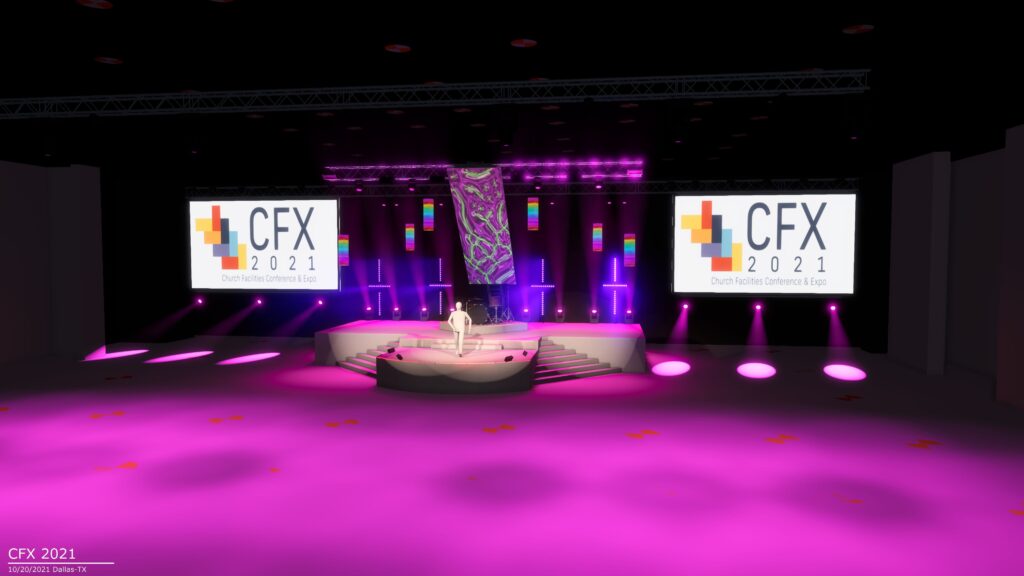 Production & Technology Stage
Tech Teams: How often do you feel like you've been asked to accomplish the impossible? Many times there either isn't enough help, or the equipment is insufficient, or you just don't have the knowledge base to do what the pastor wants.
When you come to CFX, we'll address many of these issues through educational sessions from industry experts and Tech Directors who understand the technology and the challenges. Learn from their mistakes and their victories, and see how you can overcome. 
Facilities & Operations Stage
What do Facilities Managers, Elder Boards, & Administrative staff all have a responsibility to do? You have the privilege of providing sound stewardship over the building and business side of church. 
CFX will bring the industry experts to you who can help you grow as stewards. They'll share the practices and insights they've honed over the years to increase your wisdom and knowledge.
Leadership & Management Stage
Pastors, you and the other leaders in your church all have something in common: you've been tasked to care for a group of people who look to you for guidance.
At CFX, we'll connect you with thought leaders and industry experts who've been where you are. They've walked similar journeys as you, and they've come up with strategies to inspire you to grow in your leadership skills.
Church Sound University
 is presented by worship sound practitioners FOR worship sound practitioners. The curriculum has been specifically tailored to focus on the KEY essentials for church tech teams – volunteers in particular – to attain consistent sonic quality at every worship service and event.