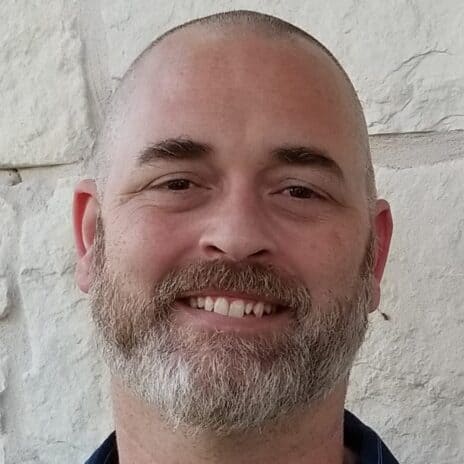 Speaker
Nathan Parr

Facility Specialist at Smart Church Solutions

Nathan Parr is a Facility Specialist with Cool Solutions Group who loves sharing, teaching and training what he has learned to churches across the country. For over 12 years he served as a church operations manager in a large church in Texas. Like many in church operations, his path to service in churches has been winding. Over the years Nathan has worked in theatrical design, commercial landscaping, commercial contracting, owned his own construction company, and served in the United States Marine Corps, deploying in support of OIF 2-2. In these endeavors he has had the support of Andrea, his high school sweetheart and partner of 27 years. Nathan and Andrea have been blessed with three kiddos, Caleb, Alexa, and Rylan.

Nathan has studied at Kansas State University, earning a BS in Social Science, attended seminary at Midwestern Baptist Theological Seminary, earning a Master of Theological Studies, and completed the MBA program at Southern New Hampshire University. In addition, Nathan holds a Texas Food Safety Manager Certification as well as maintaining his certification as a commissioned Security Officer/Personal Protection Officer in Texas.
Facility Management 101 – Exploring the Skill Areas Necessary for Effective and Intentional Facility Leadership

Facility management and operations is more than just turning wrenches and setting up tables. This session will present and explore the different skill areas an effective and efficient facility steward will need to have. While you may not be an expert in all areas, you will need to have an understanding of them all.
Participants of this session will learn the different competency areas and ways to improve their skill set in each. Individuals will also learn how each of these areas are important for the total approach to facility management.