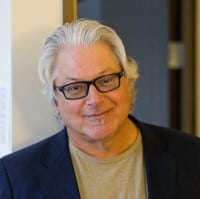 Partner Snapshot | NTP Technology: Penta 721s – Dante Multi Format Conversion and Router Solution for HOW
Whether your daily workflow is in Broadcast, HOW or Install, chances are you work with Dante networks. Meet Penta 721s series by NTP Technology.
Penta 721s provides an easy and flexible way to format convert between Dante and 3G SDI signals or route and sample-rate convert between two different Dante networks. The configurations are diverse, having 7 Penta modules available as options for expanding the Penta 721s.
The NTP Penta 721s series provides the connectivity needed in today's modern AoIP workflow. With multi–format conversion and routing in a compact 1U device with dual power supply, the 721s series will expand and simplify your modern connectivity.
About NTP Technology
NTP Technology (www.ntp-us.com) produces high-reliability audio routing and signal processing systems for major international broadcasters, audio mastering, editing and post-production studios under the Penta brand. DAD – Digital Audio Denmark (www.digitalaudio.dk), is NTP Technology's second brand, renowned worldwide for analog-to-digital and digital-to-analog audio converters delivering outstanding sonic performance. Based in Copenhagen, NTP is part of the Dan Technologies Group, one of Europe's leading suppliers of audio, video, transmission products and digital media solutions. 
Join Now or Watch On Demand Once it Airs: cfx2020-virtual.streampoint.com