The Largest and Most Dynamic Conference & Expo Educational Experience for Churches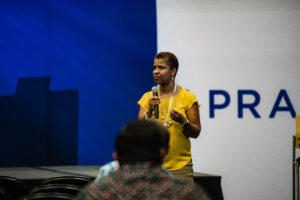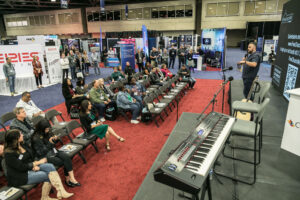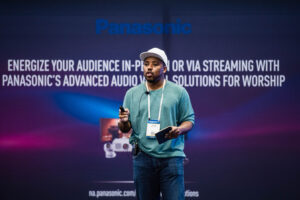 Conference Educational Experiences
(available ONLY for Conference Pass holders)
CFX Conference Sessions
Taught by church leaders and industry experts who have experience with the subject matter, you'll learn new skills and strategies to help you find improvements and efficiencies in your ministry. Follow the sessions in the track that most interests you, or jump around from track to track to get the most out of your educational experience at CFX. These 60-minute breakout sessions are offered only to those who register for the conference.
CFX Pre-Conference Masterclasses
With these in-depth opportunities to take your education to the next level, you'll gain skills to achieve greater excellence in your ministries. Experts in the areas of Administration, Engagement, Facilities, and Worship Production will dig deeper into the areas that you're looking to improve.
*Additional registration is required, so be sure to sign up!
New – CFX Collectives
We know that deeper educational opportunities are important to you, so we're excited to share this new experience. For leaders in the areas of Administration, Engagement, Facilities, and Worship Production, we're offering in-depth, interactive workshop-style sessions curated just for you. When you arrive, you'll be assigned a seat at a table with other church leaders; this is your new Collective. Hear from church leaders who have been in the trenches for a while, and then discuss with your Collective strategies and ideas in these topic areas. Follow-up meetings after CFX will offer you additional support as you implement these strategies in your home church.
*Additional registration is required, and seating is limited.
Expo Hall Educational Experiences 
(available for Conference and Expo Pass holders)
CFX Exhibitor Spotlights
Our exhibitors are excited to help you learn innovative ways to increase productivity in your ministries. Discover their educational insights as they share what they've learned and how you can incorporate these ideas, systems, and products into your church.
New – CFX Round Table Discussions
An exciting new opportunity to discuss particular topics that many churches are interested in can be found in our Round Table Discussions. Sit down at a table with industry experts and have interactive conversations to learn new ideas for productivity for your church ministry.
CFX Exhibitor Demos and Hands-On Trainings
Experience in the moment new products that our exhibitors are bringing to CFX. Compare different audio systems with our Live Sound Loudspeaker Demo. Check out additional equipment in our Demo Rooms. Learn how to use new equipment in our Hands-On Training Rooms.
CFX Ask the Experts Panels
Where else can you ask different church leaders and industry experts the questions you have that are keeping you from moving further in your ministries? At CFX, we offer you the opportunity to seek answers to the tough questions that have created obstacles in your church. Find solutions to overcome these challenges!